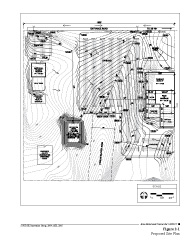 The Jena Choctaw Pines Casino opened last Wednesday on tribal trust lands. AES prepared the National Environmental Policy Act environmental studies for the project.  See news article below.
—
Jena Choctaw Pines Casino opens
Originally published in The Jena Times on February 20, 2013.
A dream come true for Jena Band of Choctaws
After years of extensive planning, the Jena Choctaw Pines Casino officially opened last Wednesday morning at Creola in Grant Parish with a ribbon cutting ceremony by members of the Jena Band of Choctaws.
The Jena Band of Choctaw Indians, the smallest federally recognized tribe in the United States, waited more than 15 years to see their dream of a tribe-owned casino come to life. The tribe was officially recognized by the federal government in 1995, opening the way to begin planning for the casino.
On Monday night of last week, the Jena Choctaw Pines Casino held an open house for members of the Jena Band of Choctaw Indians. On Tuesday at noon, a media event was held at noon with representatives from the media throughout the area given an opportunity to visit the casino. That night, an open house was held for officials from a three-parish area LaSalle, Grant and Rapides which the Jena Band of Choctaws feel is their home area.
Chief B. Cheryl Smith was beaming with pride and excitement as she welcomed each group to view the casino for the first time.
"This is something we've been working on for 15 years," Chief Smith said. "You can't imagine how our members felt when they walked in here Monday night and saw the reality. There are a lot of people who worked on this project who are no longer with us. They are not with us in body, but I can feel their spirits with me."
Chief Smith particularly mentioned her mother and former Chief Jerry Jackson, who worked tirelessly for official recognition of the tribe and for the casino for years before his death. In fact, Chief Smith noted that the "J.D.'s Harvest Buffet is named in honor of Jerry Don Jackson.
The benefits of the casino, Smith pointed out, include jobs for area residents and aid for the tribe. Many of the employees reside in LaSalle Parish, and others in Grant and Rapides parishes.
When it looked like the Jena Choctaw Pines Casino would not be ready by its target opening date, staff bunkered down and put in extra effort, working 70-plus hour weeks to make sure the facility was finished on time.
"A few weeks ago, there were a lot of doubts we could pull this off," General manager John Neumann told the media crowd. "If you saw this place six weeks ago, you never would have thought it would happen. But it all came together in the last two to three weeks. It's been amazing."
The casino features about 700 gaming machines, a poker room, restaurant and sports bar. It is located on U.S. 167 a few miles south of Bentley in Grant Parish. J.D.'s Harvest Buffet serves breakfast, lunch and dinner and can accommodate up to 125 people. Various themed nights will feature specials such as seafood and T-bone steaks. Sunday brunch will also be available.
Cutter's, the casino's sports bar, offers a more casual atmosphere with a very unique design. This restaurant has a full bar with 80- plus seats for all sports viewing pleasure, with five large screen televisions, and a selected menu including inhouse pizza.
The casino is fully staffed with approximately 241 employees, Neumann said, not including another 50 or so contract workers.
Revenue from the casino will help fill what Smith calls "unmet needs" for the Jena Band of Choctaws in housing, education and health care.
"It's amazing that we're going to have a revenue flow to help our people in areas of need," she said.
The Jena Choctaw Pines Casino is a Class II facility, meaning it can have gaming machines but not table games such as blackjack or roulette where the house serves as the bank. The gaming machines have similar themes and play styles to the slot machines found in Class III casinos, but are run on a different system.
Casino patrons can take advantage of all that is offered at the casino by joining the Arrow Head Players Club which offers opportunities to earn reward points for extended complimentary play on gaming devices, Jena Cash, and exclusive promotions, tournaments and events.
A previous attempt by the Jena Band of Choctaws to locate a casino near Logansport failed when the state would not sign off on a gaming compact. The tribe ultimately settled on the land in Grant Parish, which did not require a state compact for a Class II casino because it is considered part of the tribe's native land.
The property contains more than 200 acres, which will allow for expansion as planned by tribal officials.
The next phase of the project will be to expand the gaming area and restaurant (the floor plan was designed with a removable wall to open up extra space) and add meeting facilities in the main building. A hotel is in the plans for the future, and could be included in the next phase of development.
Neumann told the media representatives that the next phase of the project is probably at least six months away. The master plan for the facility includes amenities such as an entertainment venue, RV Park and strip mall in the future.
"We have big plans," Chief Smith said. "This is the first step but a giant one."
Posted in
News